Working with the creative team at Riot Games and under the Art Direction of Jason Niedle, founder of the 28 Page Agency, we created a reveal for a new League of Legends character. The brief was to put together the "desk top" of an explorer who continually ran into this Aatrox character through the numerous civilizations of the League of Legends universe.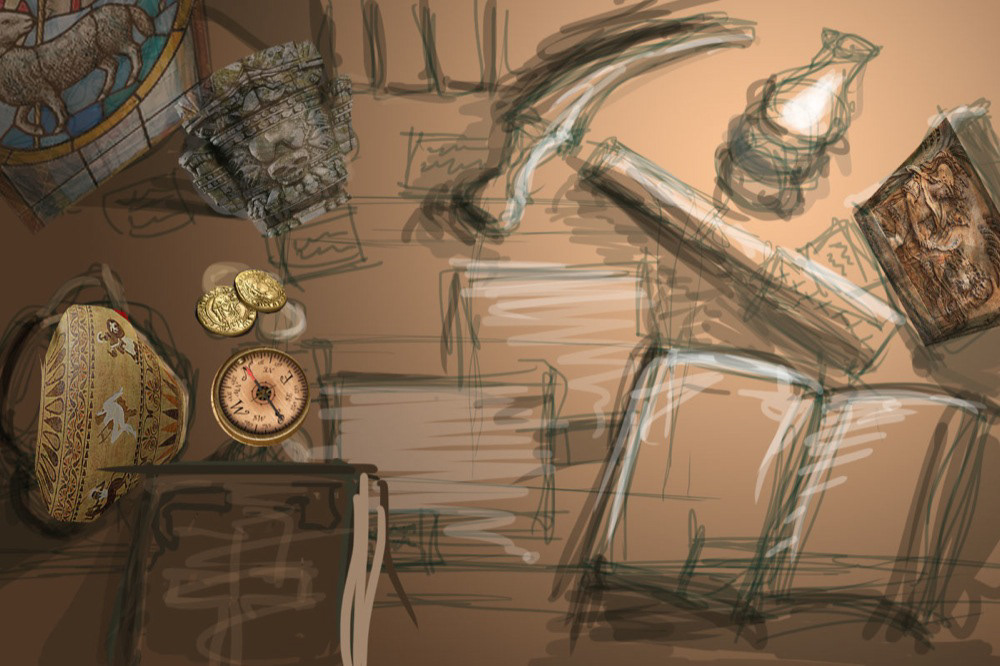 The first step was to create a layout that would allow the various items to be shown in a somewhat natural setting. It needed to look like a desk top and not a museum display.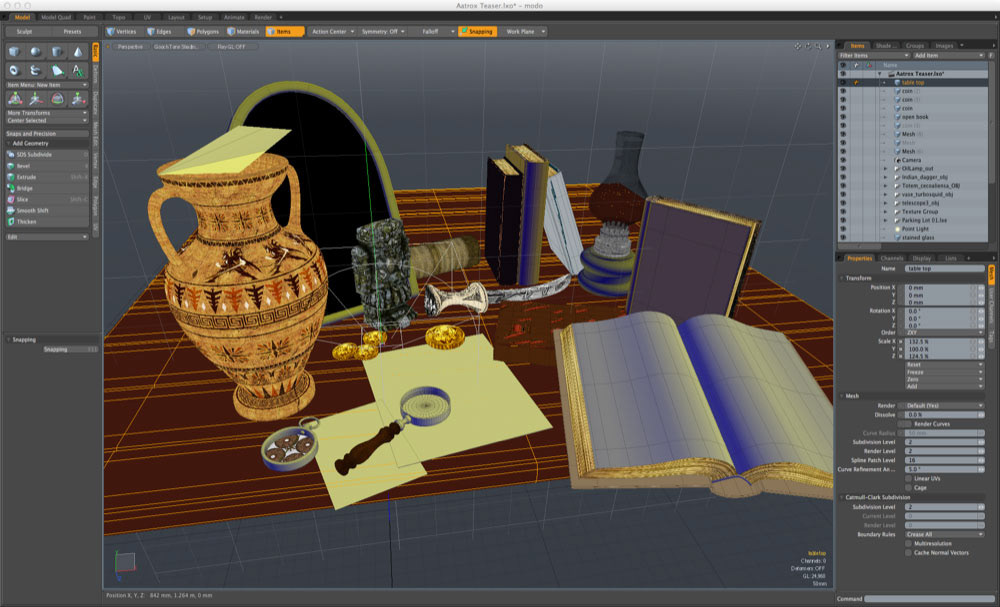 Using the basic sketch as a guide, the 3D scene was put together using Luxology's Modo. Each element was either modeled or modified to fit the "story" of the image.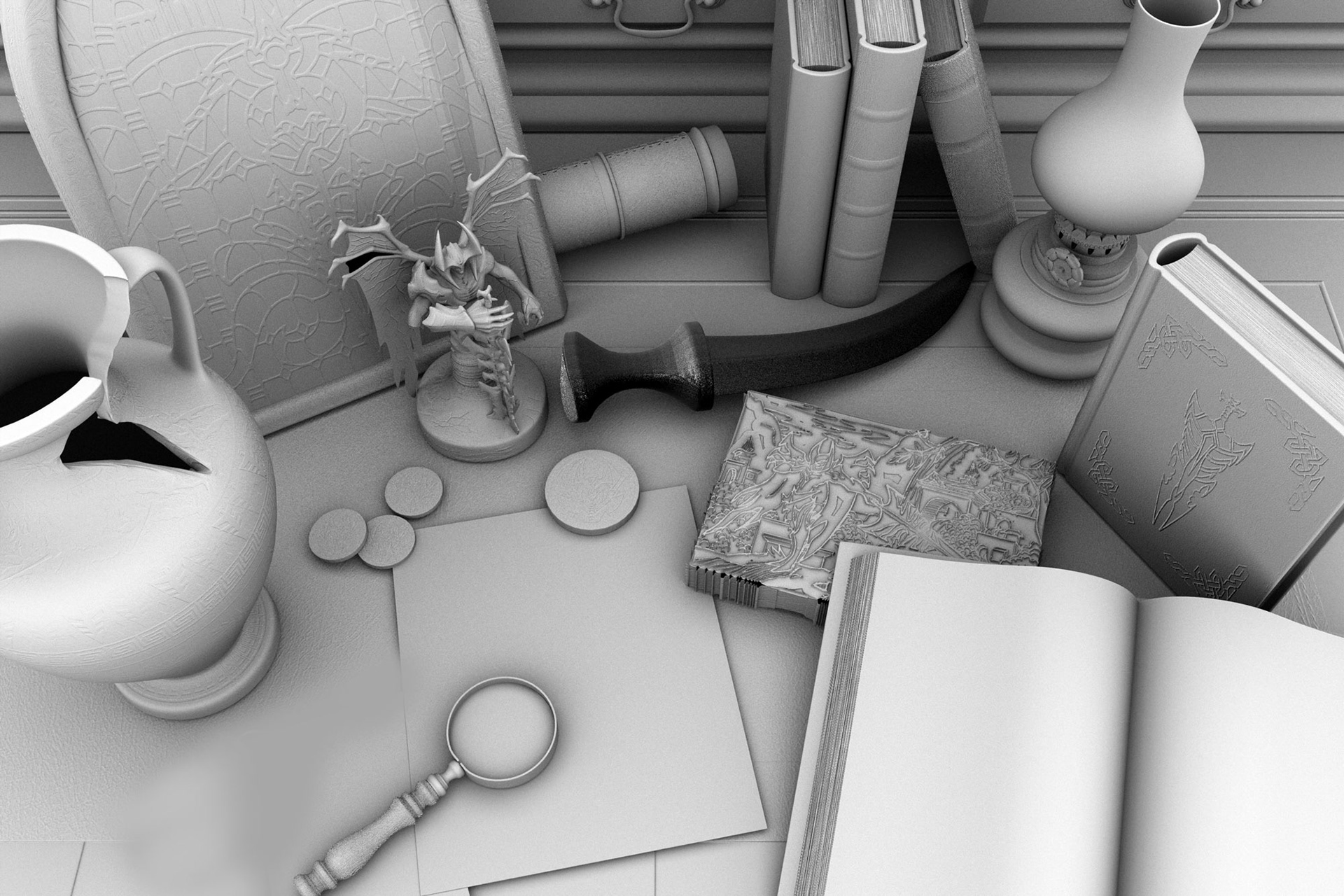 Here you can see the final 3D model. From here, the textures were built. Each one was a custom built, hi-resolution texture featuring the Aatrox character in a different fashion. This included a small sculpture, stained glass, a book cover, a wood etching, a bone etching on the dagger blade and even his head on old coins.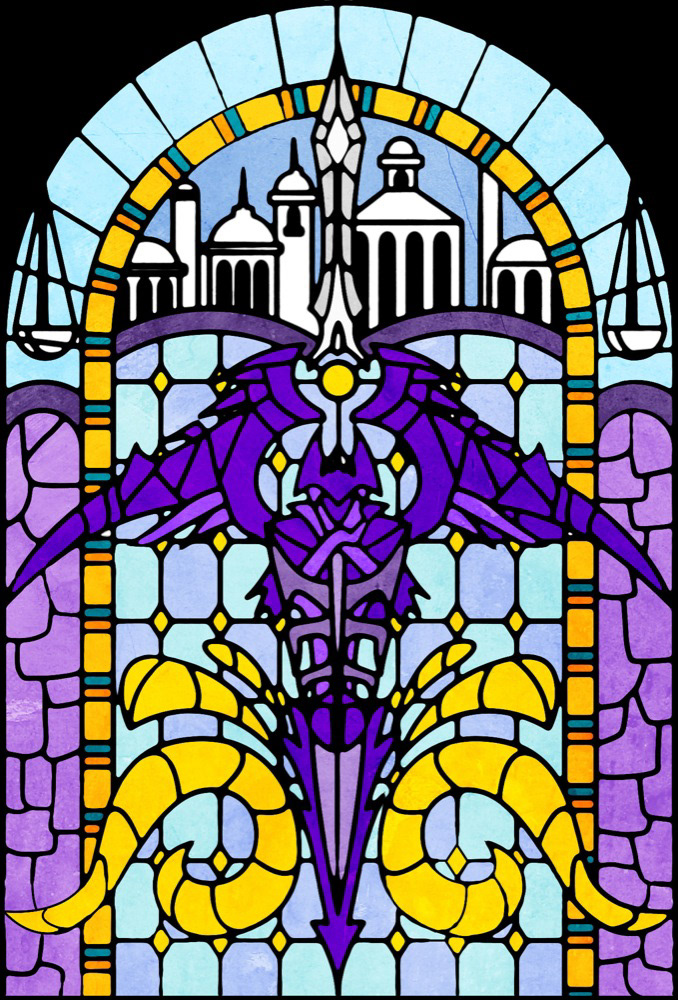 Here is one example, showing the stained glass texture that was created for the scene.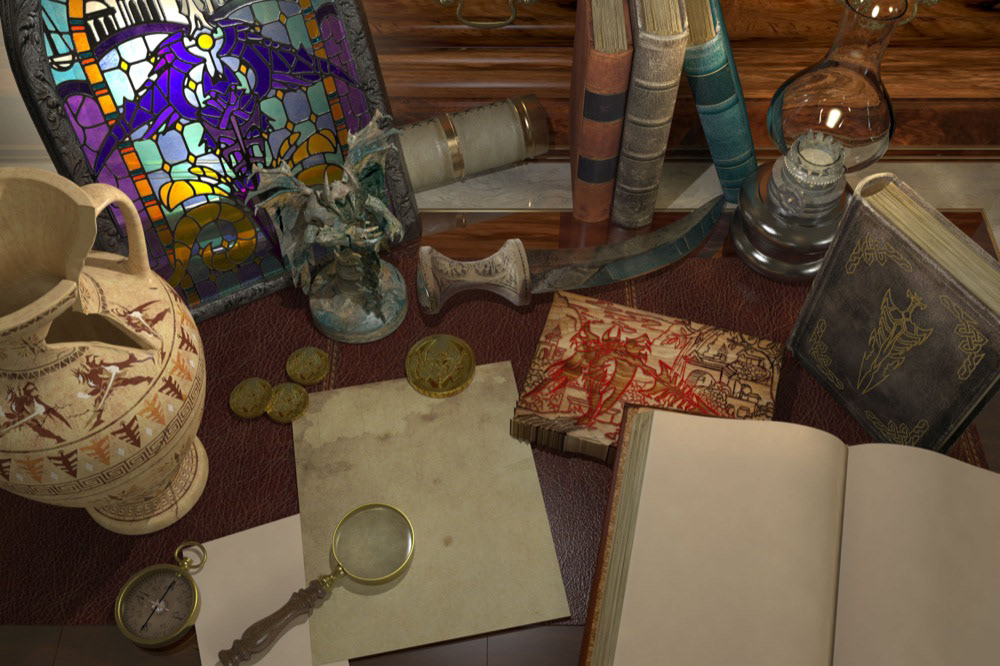 The final rendered scene was half the work.
The second half was compositing, adding subtle textures, grunge and deep levels of detail into every element as well as color grading the image, adding flame and overall lighting effects. After the final scene was completed, at high enough resolution that any individual piece could be cropped and revealed on its own, the whole thing was given a painted look. This was achieved through layering of effects as well as over-painting the majority of the image with variable brushes sizes for different levels of detail.
The final piece was revealed in the
Leage of Legend forums,
where it garnered more than 300 pages of comments, effectively creating excitement and interest in the new character.