Avata Intelligence
Avata Intelligence launched in 2013 and combines machine learning, natural language processing, and game theory with environmental and behavior modeling to innovate how artificial intelligence can be applied in real-world scenarios. Tethos Creative was tasked with renaming and rebranding Avata, including a new logo, website and brand guide.
Avata Intelligence (formerly Amorway) is an Artifical Intelligence company working to create predictive software for multiple applications, including military, police and healthcare. Tethos was tasked with creating the brand from the ground up, starting with the naming and logo creation.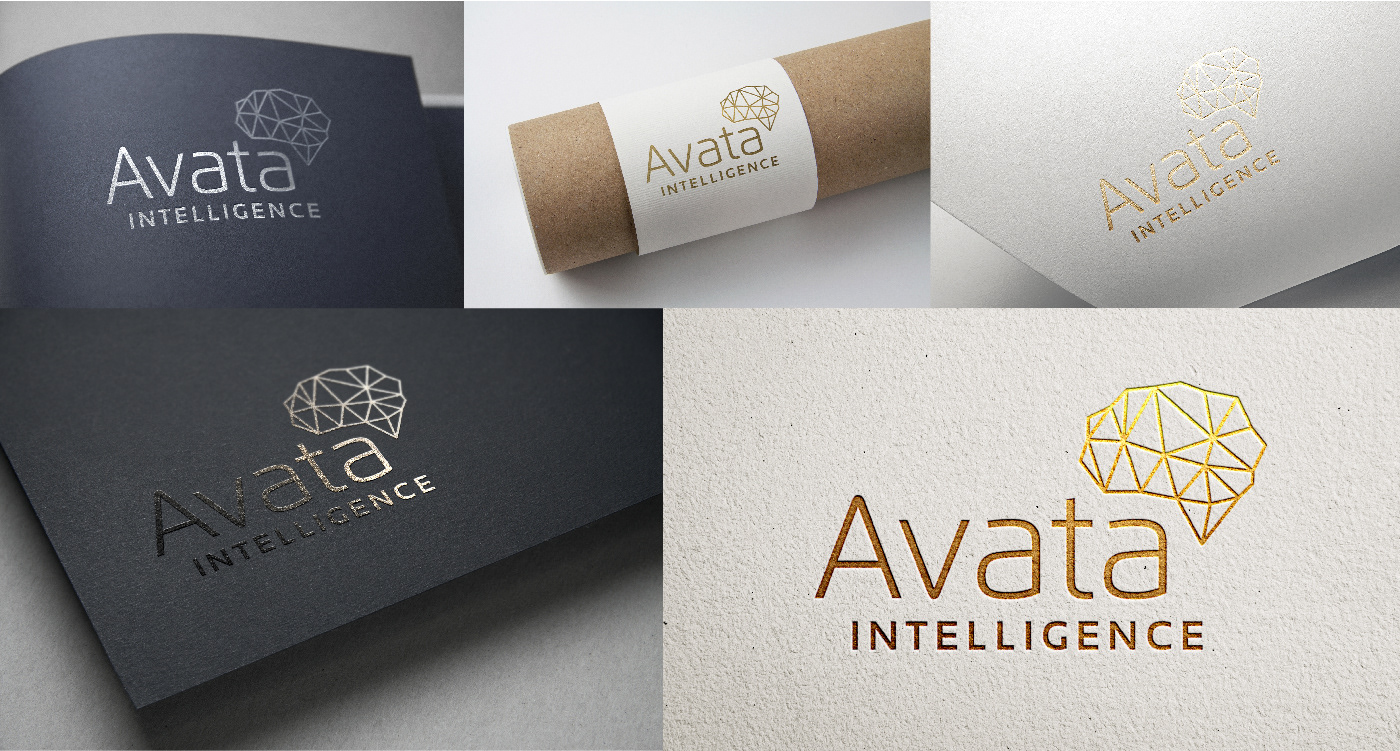 After logo creation, Tethos created a full corporate suite, including a business card, letterhead and envelope, as well as templates for white papers and data sheets.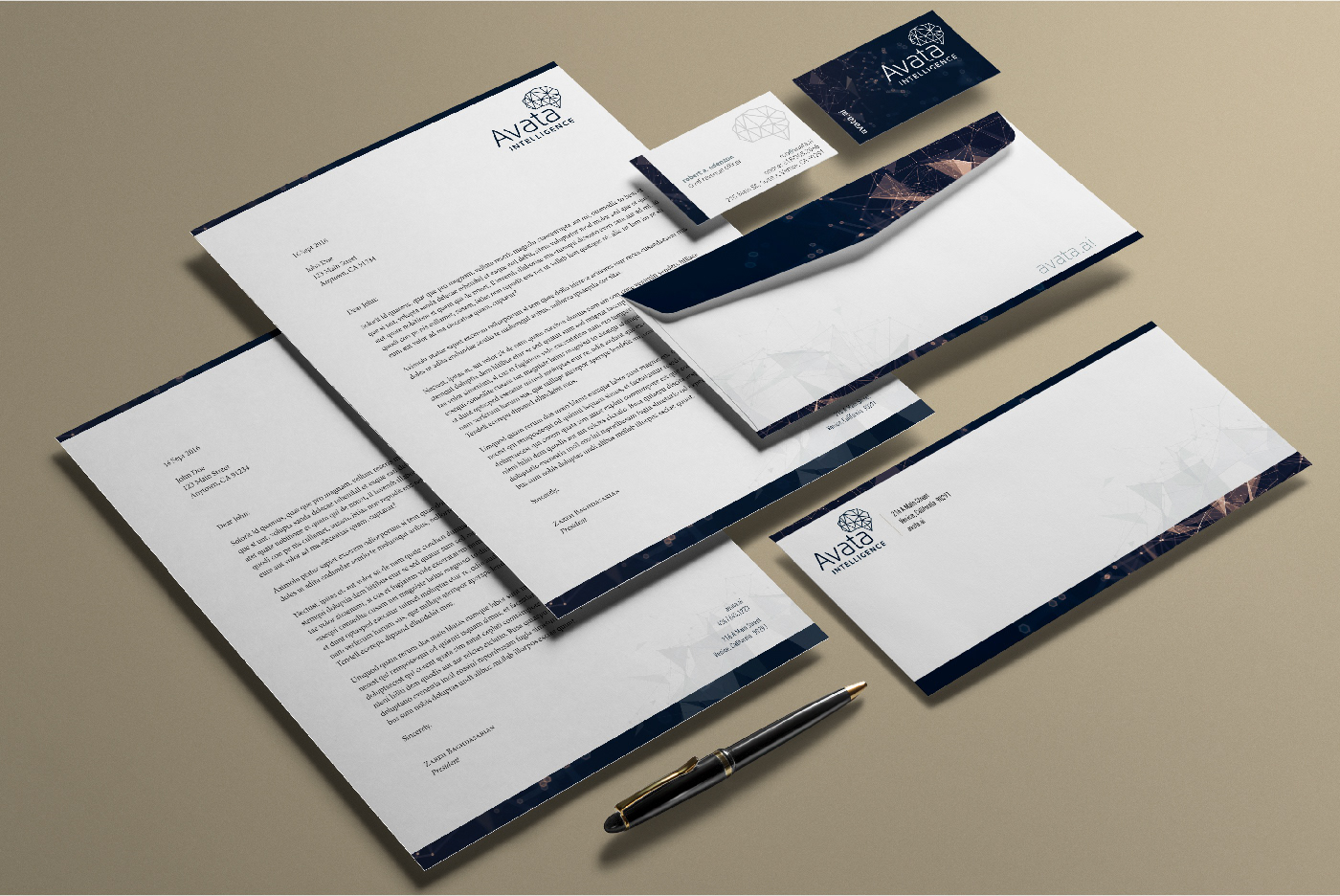 This was followed by a full redesign of the website—which included custom imagery, a full icon set and varied page templates.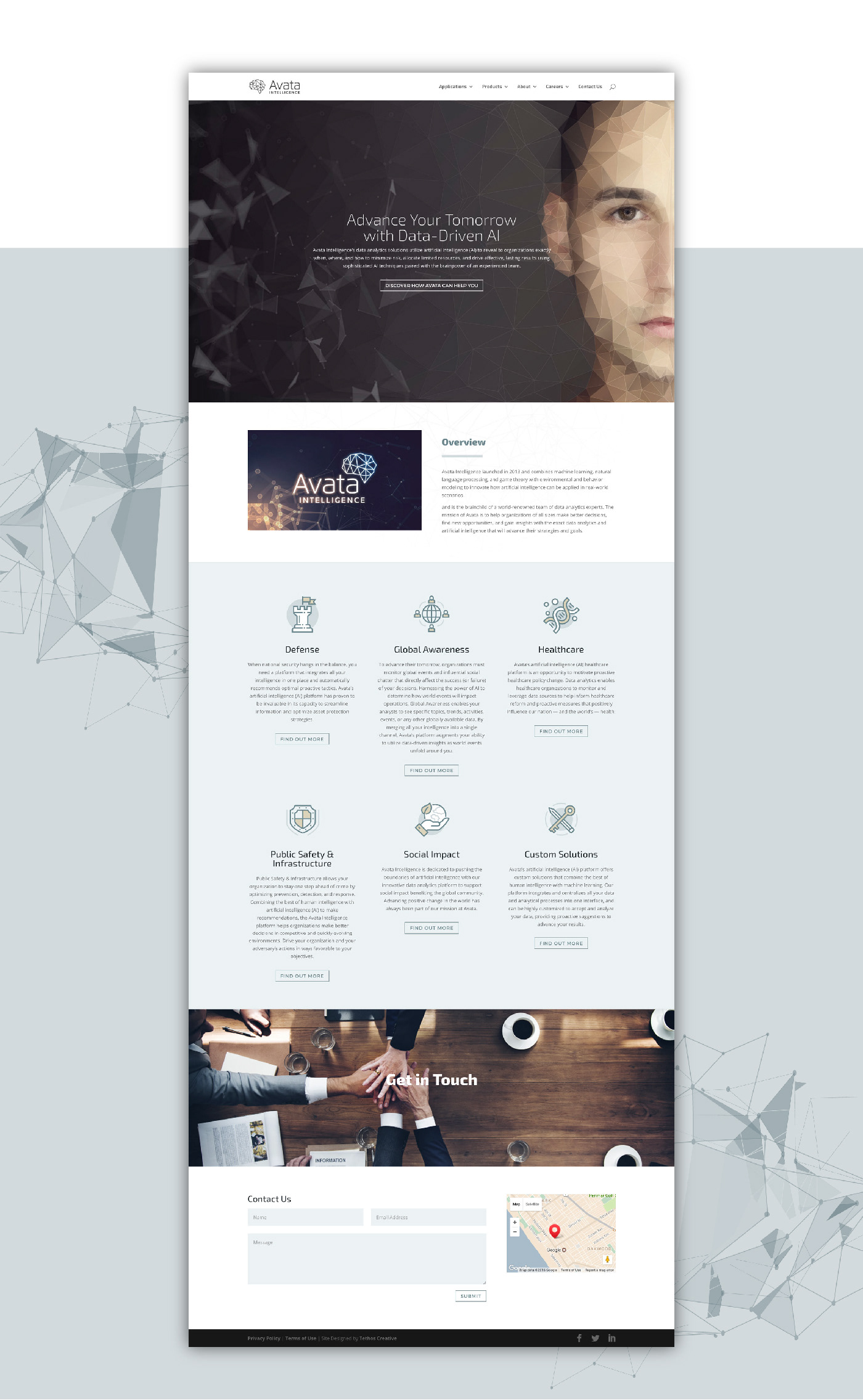 The site is fully responsive, working equally well on tablets and phones.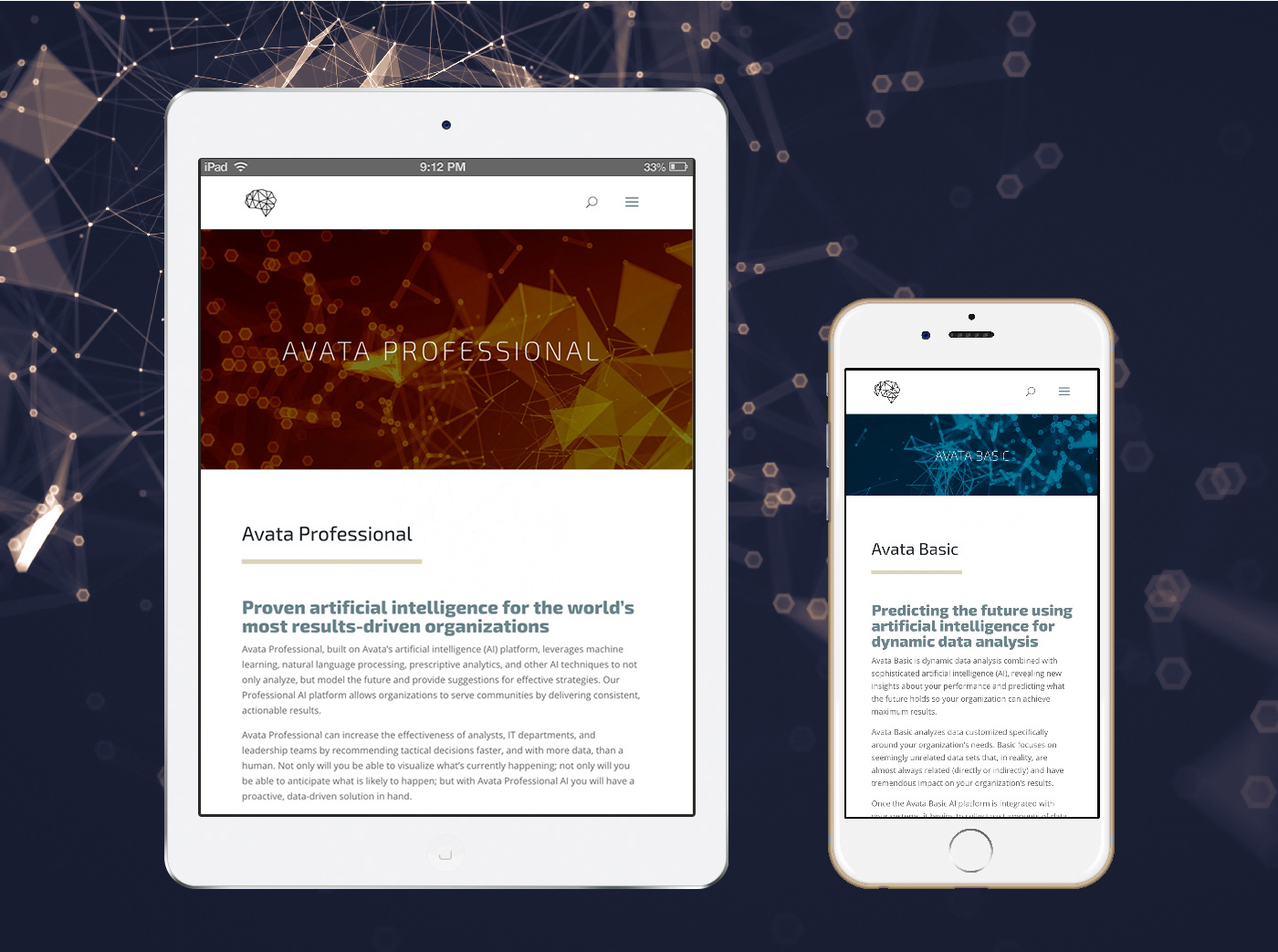 After completion of the branding and website redesign, Tethos established a full brand guide for Avata—including color, typography, imagery and more.