In order to introduce the dual gun wielding character, Lucian, in the League of Legends game, Riot Games contracted the 28 Page Agency to create two images showing Lucian's guns. The images needed to hint at the back story of the character; one showing a map where the character has traveled, and the second showing the grave marker of the woman he is avenging.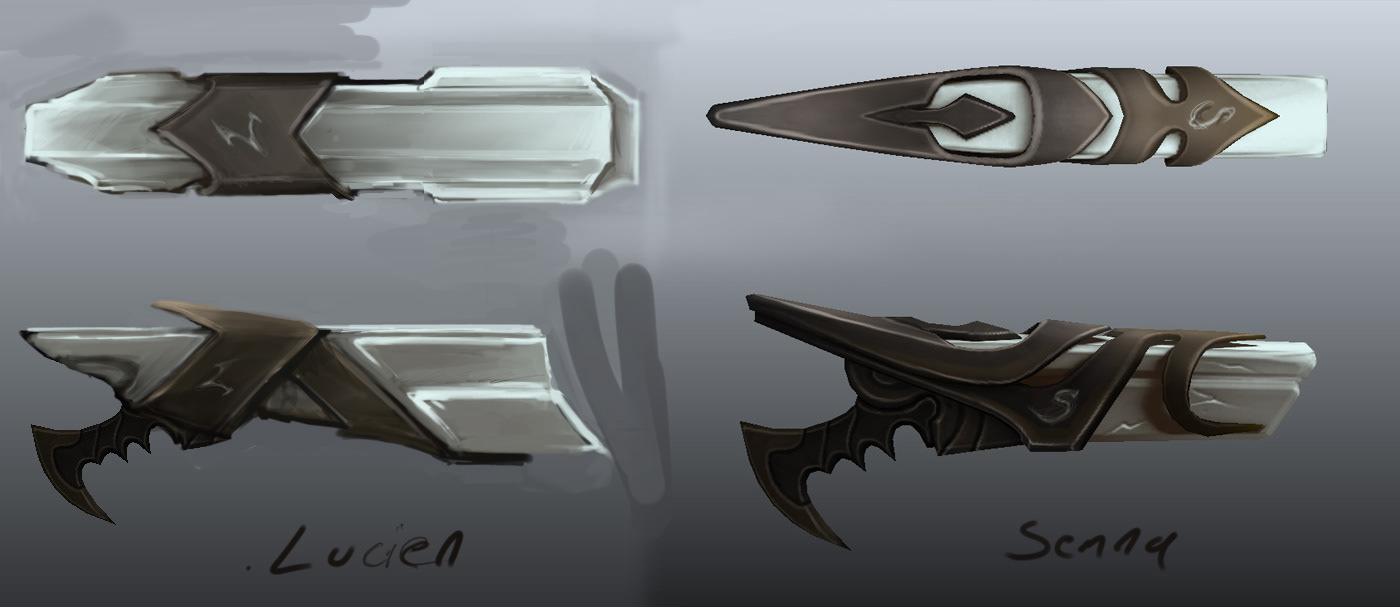 We started with a top and side view of each gun. Using Luxology's Modo, the first step was to model the guns and then put them in their environment.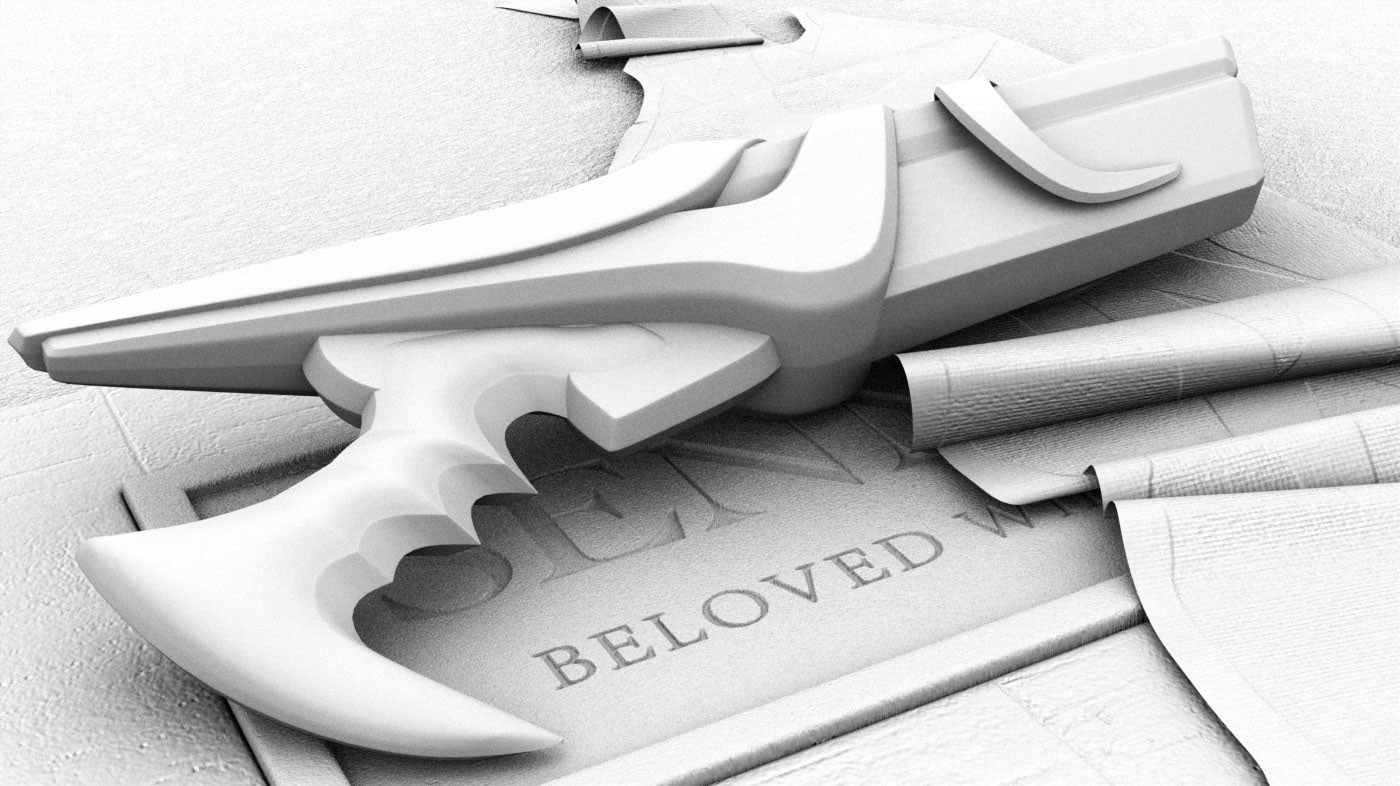 Here the completed 3D model is shown for one of the two guns.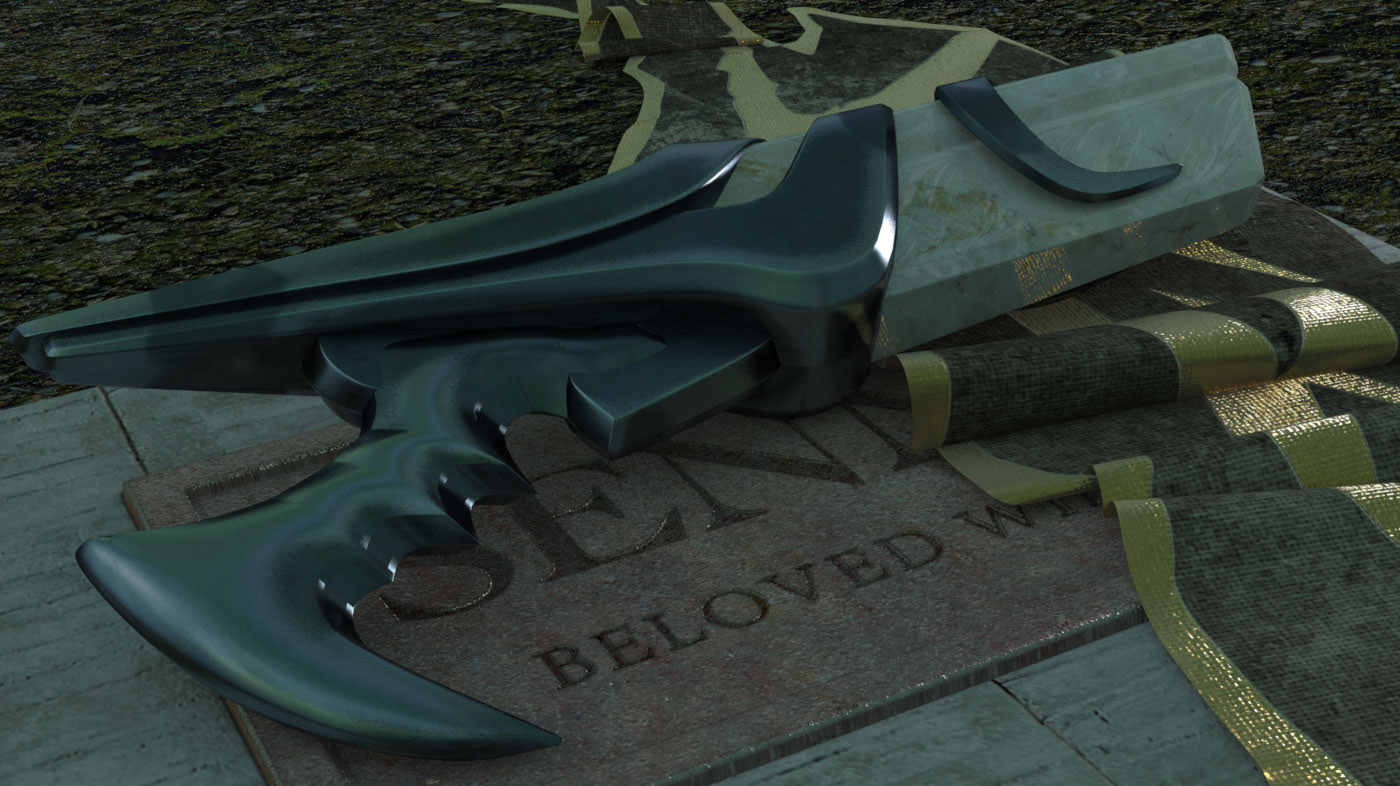 Following the modelling, detailed textures were built to match the original gun drawings provided by Riot's creative team.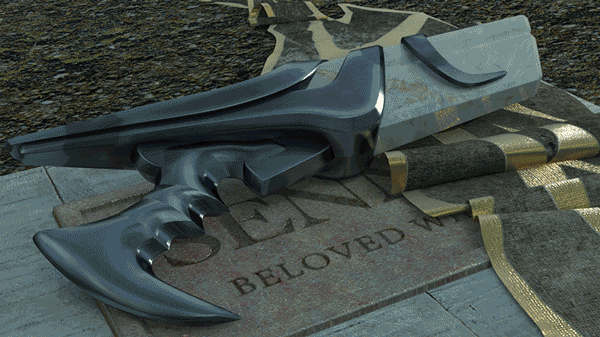 With the final 3D render completed, Photoshop was used to composite the final image, color grade it and add secondary detail. Here you can see how the image shaped up, from original render to final completed image.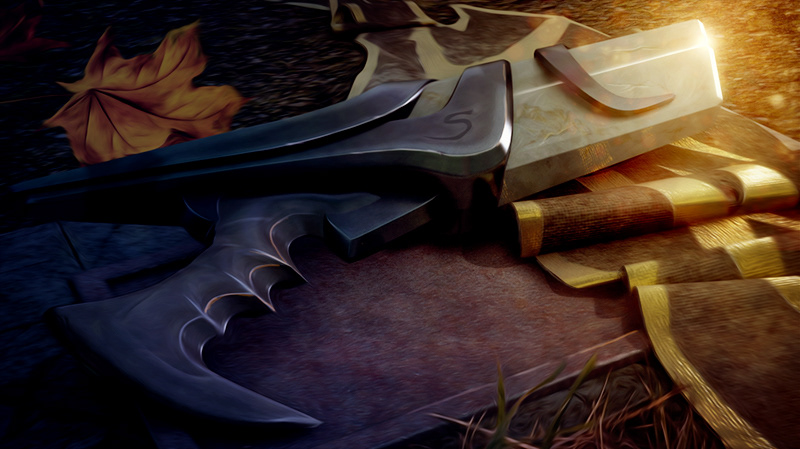 This was the final image released—Senna's gun.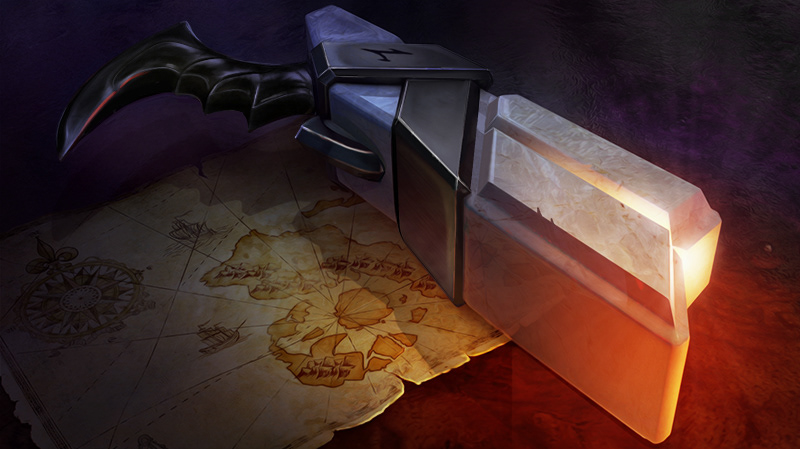 This was the second image released—Lucian's gun.